Immunochemical Fecal Occult Blood Test

Description
The most innovative fecal immunochemical test that uses a unique and advanced methodology breakthrough with higher sensitivity and specificity.
Brand:  Epituub, USA
Features:
Patented, one-step, odorless, and self-contained test.

Simple assay procedure: just a screw-in process completes the whole assay procedure. It is CLIA waived and no training required.

Easy test result interpretation: clearly visual interpretation.

Improved safety: closed and self-contained test system that eliminates any possible contamination to specimen.

This is the only odorless iFOB test on the market.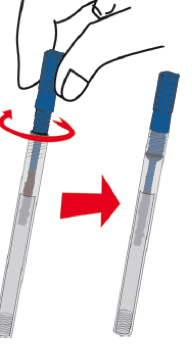 Brand:  Wondfo
Features:
Sensitivity: 100%, Specificity: 99.6%

Reading Time: 5~20 mins